Nellie
Membre
I found out that glueing the soles to my aluminium plates would not really work, so I'm just going to do a regular screw mount again.
However I filled all the holes with Shoe Goo yesterday, using a complete 3.7 oz tube, and leaving a small space for screws in the holes I'm still going to use.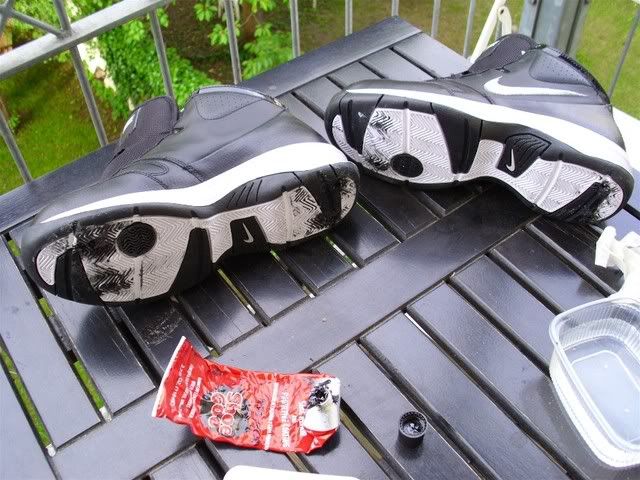 This seems to have made the soles harder and more stable, so I think I'll just screw mount without any extra plates inbetween and give it a try. I'll let the glue cure for some more days before I do that, of course, and I'll use different (very small) holes at the front.
You can see here how much of the stuff (= Phylon) from inside the sole was missing before, how big some of the holes were.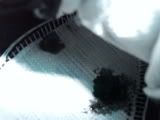 By the way: I do not really recommend buying shoes with Phylon soles to mount them on aluminum plates if you do not intend to put anything like a 'Dural' plate in between, simply because this material is very soft. However if you do, do NOT try to drill holes into them with an electric drill, do it by hand using just a nail and a screw like this http://upload.wikimedia.org/wikipedia/commons/thumb/d/d2/Spax.jpg/800px-Spax.jpg