22 janvier 2011 à 12 h 17 min
#265538
Nellie
Membre
I've now put new 140mm Playmaker plates on my Shoe-Goo-basketball-boots. My old Starway plates are going to go to a friend with size 44 feet. At 170mm they really were too long for me 😉 . Funnily enough I only noticed this after nine years and in comparison to my 140mm Lazer/Risport slalom skates.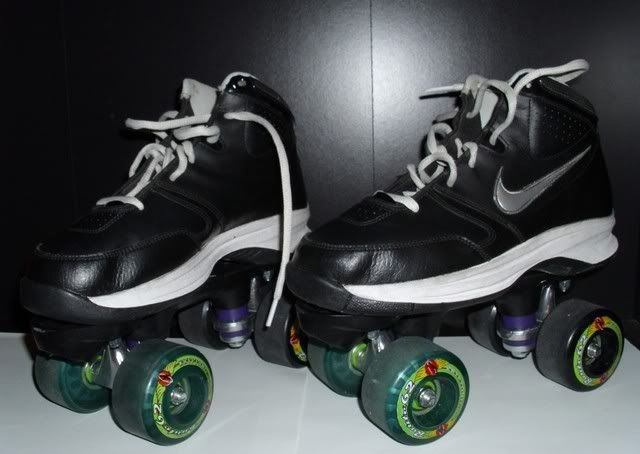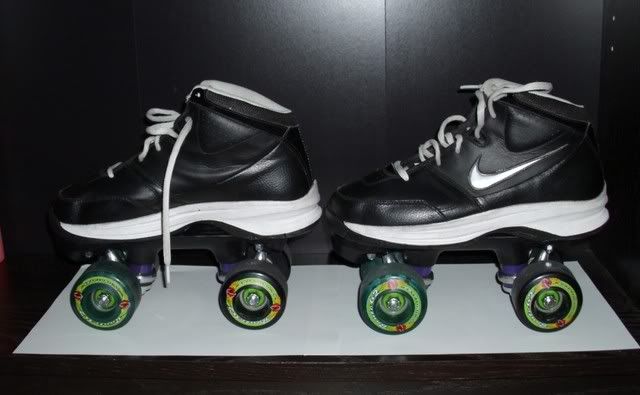 Because of all the Shoe Goo in the soles I don't seem to need any extra support (Dural) at the heels – they don't seem to hang down over the plate: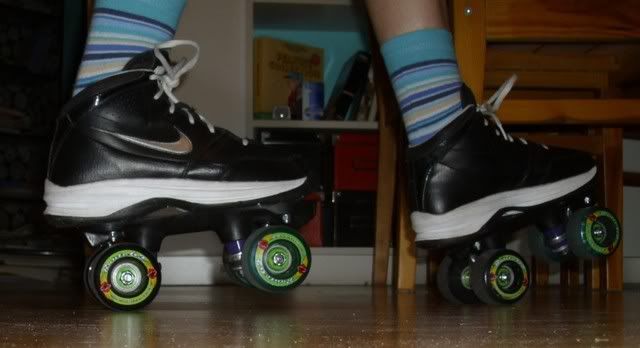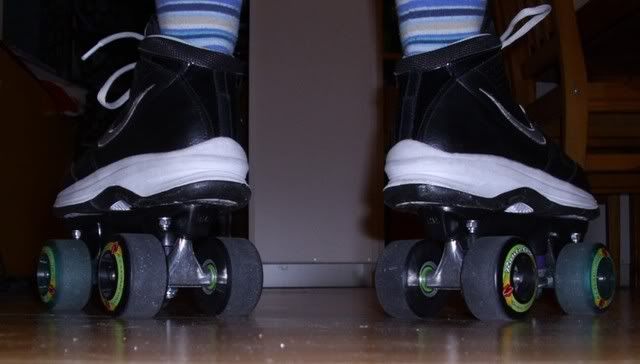 I have not skated them outdoors yet, though, so maybe they won't be stable enough after all.